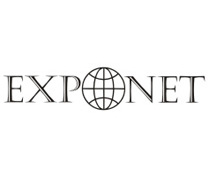 | | |
| --- | --- |
| | Philatelic exhibits |

| | |
| --- | --- |
| | Philatelic exhibitions |

| | |
| --- | --- |
| | Sponsorship |
| | |
| --- | --- |
| | Inserting new exhibits |
| | |
| --- | --- |
| | About us |

| | |
| --- | --- |
| | Exhibits statistics |
Number of exhibits/pages:

All: 1260/91912

Active: 1102/81917

For sale: 5/390




Dear visitors, the new EXPONET contains actually more than 1000 active exhibits. We are completing the transfer of other information.
The old EXPONET is still available at: www.japhila.cz/hof. Once we complete the transfer, the old solution will not be available anymore.
| | |
| --- | --- |
| | About us - The Organizing Committee, Contacts |

ORGANIZING COMMITTEE OF THE INTERNATIONAL EXHIBITION "EXPONET"
PRESIDENT:
VANÍČEK Vít
Mnichovice, Czech Republic
E-MAIL: vit.vanicek@volny.cz

PHONE: +420 602 230 277
VICE-PRESIDENT:
ČERNÍK Milan
Prague, Czech Republic
E-MAIL: icernik@volny.cz

PHONE: +420 608 539 581
VICE-PRESIDENT:
JANÍK Břetislav
Prague, Czech Republic
E-MAIL: janik@exponet.info

PHONE: +420 603 410 659
MEMBER:
MÜNZBERGER Vladimír
Prague, Czech Republic
E-MAIL: jav.munz@volny.cz

PHONE:
MEMBER:
JANKOVIČ Vojtech
Bratislava, Slovakia
E-MAIL: vojtech.jankovic@gmail.com

PHONE: +421 908 729 017

WEB: www.postoveznamky.sk
MEMBER:
ŠVEJNAR Pavel
Prague, Czech Republic
E-MAIL: svejnar@chello.cz

PHONE:
MEMBER:
MALOVÍK Vladimír
Prague, Czech Republic
E-MAIL: ability@volny.cz

PHONE:
REPRESENTANTIVE
for India:
PANDYA Prashant
Vadodara, India
E-MAIL: edesk@prashantpandya.com

PHONE: +919879571179

PHONE: +919426171179

WEB: www.indianphilately.net
REPRESENTANTIVE
for Scandinavia:
HOFFMANN Peter
Lysekil, Sweden
E-MAIL: phstamps@hotmail.com

PHONE: +46 523 10425

PHONE: +46 70 3342422
REPRESENTANTIVE
for Postal Stationery:
ENGELBRECHT Lars
Copenhagen, Danmark
E-MAIL: lars.engelbrecht@postalstationery.dk

PHONE: